The most accurate predictive letter in computing and telecommunications,
read by industry leaders worldwide.
| | | |
| --- | --- | --- |
| SNS Subscriber Edition | Volume 11, Issue 42 | Week of December 15th, 2008 |
***SNS***
The Top Ten Predictions
for 2009
SNS Members' Book Lists:
Just in time for Christmas, here are your favorite books, including who has proposed them, whether they're fiction or nonfiction, and ready clicks to Amazon:
http://www.tapsns.com/members/books.php
The FiRe Box:
We have just set the new theme for FiRe 2009:
"Shaping the Rebound:
Technology Driving Economics"
If you have suggestions for speakers on this subject, or if you yourself have something you would like to share, please write to me at mark@stratnews.com.
We think this is a perfect subject for the next FiRe; it is timely, appropriate, and useful, and we are excited about expanding upon it with your assistance.
Capture our Future in Review interim price of $3900, and save $1000 off our $4900 registration fee. We have never offered this price before, so you'd better get it now, before it slips away –
Learn about the future of computing hardware, software, and services from Mark Hurd, Chairman, CEO, and President of Hewlett-Packard, the subject of our Centerpiece Conversation.
Date and Place: May 19-22, 2009, Hotel del Coronado, San Diego. Register here to join us for the best Future in Review yet:
__
Notice: It has been suggested that I write a short book on predicting the global crisis, and how we're to get out of it. If any of our members know of publishers or agents who would be interested in handling this, please email me at mark@stratnews.com. – mra.
__
SNS Premium Members: You have now been added to the official SNS Interactive News™ Pool. Stories appearing about you in the global press and blogs will be harvested and distributed by SNS iNews: "News about leaders, for leaders." This service makes sure that your achievements are noted by leaders in technology and finance worldwide. Standard Members wishing to upgrade to Premium may do so on their Account Management page, here
http://www.tapsns.com/orders/?page=account
­––
We had a wonderful Fourth Annual Predictions Dinner last week in New York, with a great group of global press friends and business colleagues. Because of the unique contextual circumstances of this event, I asked Bill Janeway, Senior Advisor to Warburg Pincus, to join me for a half-hour chat about his perspective on the current economic scene.
You can hear that talk, which we billed as "Crisis and Consequences: Connecting Wall St. and Main St.," right here:
http://www.tapsns.com/media/nydinner2008/mark-n-bill.mp3
Having written his Princeton thesis on the Great Depression, Bill brought his usual historic acuity to current economic events. Perhaps his most important conclusion: "1933 does not have to be 1931," meaning that, although we've had a 1931 event already, we don't have to suffer the same fate as people did in 1933. We know more, our systems are better, our responses quicker and more global.
Among our participants this year: the Department of Defense, the Financial Times, BusinessWeek, the Wall St. Journal, FORTUNE, and Portfolio. To add to the excitement of the week, we were contacted by the Obama transition team just as we arrived in New York, asking for help in a new SNS Project Inkwell–related 1:1 program in education.
Each year, before setting out the predictions, I include a running tally of the prior year's accuracy, and of our record since we started this four years ago. For our 2008 predictions, the accuracy figure was 96%; and for four years running, we are now at a rate of 96.75% correct.
As you'll see, I stuck my neck out even further for 2009, I think, than in past years.
» The Top Ten Predictions for 2009
The first two calls play from one larger trend, inherent to a declining economy: less money will be spent on platforms, which cost a huge amount of money to develop, and more will be spent on what goes onto platforms.
(Predictions per se are in bold font; additional comments are in regular font.)
1. "Games Look Great on 52-inch Screens": Entertainment software has a great year. Less money goes into new platforms, and more goes into what goes on those platforms.
Now that many people have made major investments in home theaters, big screens, Surround Sound, etc., it makes sense that they will look at ways of leveraging that investment. The simplest is to add gaming, other entertainment, and other large-screen content; for a few hundred dollars, you double the value of this system.
This also helps keep the legs on sales of these hardware units, for those who have yet to buy large screens.
2. iPhone Applications: "Mobile Apps by the Billions" spread beyond Apple, even as Apple applications climb dramatically. Mobile apps becomes the industry mobile ads was supposed to be. In some cases, the apps become the Trojan horse for the ads.
This is where almost all the action is, to my mind, when it comes to applications. Yesterday, software meant Microsoft Word at $150. Today, software means AroundMe on my smartphone, and things like it, priced from free to $10. There will be many billions of these sold, as smartphone penetration continues to rise above 30%, and as users get the hang of having plenty of them on each phone.
3. "The Blush Is Off the China Rose," with the country facing political chaos: Chinese GDP dives below 7.5%; and we see the real cost of slave/no-load labor.
Stories of construction workers not being paid after a year of promises will be replaced by increased difficulties for China, as exports drop, GDP growth falls perhaps into the 6%-7% range, and violent confrontations between unemployed workers and government troops increase.
4. Flash price-drop accelerates diskless computing: "Finally, No Moving Parts!" (a dream of decades): The PC shelf life doubles, providing immediate benefits to many sectors, including education.
One person's loss is always another's gain. The technology industry is used to the cycle that begins with a drop in memory pricing (in this case, Flash) that sets the table for drops in consumer electronics pricing and opens the door to the design of new products. Computers with no moving parts is a serious step forward, and we should see these at reasonable (not super premium) prices this year.
5. "Wall Computing: The First Installation": Using big screens goes beyond display functions to small-team collaboration.
SNS Members have just read my proposals about Wall Computers ("SNS: Beyond Touch Computing," 12/3/08). This is a prediction that the first implementation, not just of big display, but of big display backed by complete compute and storage power, and driven by touch, gestures, and perhaps voice, will be shown to the public. Imagine an SAP management dashboard, with instant access to companywide data, available to a small working team in a conference room. I can't wait.
6. "CAPCs Take Off," called UMPCs, netbooks, minis.
I suggested that last year would be the year that CarryAlong PCs, designed in these pages, would start their path of commercial success, and that is just what happened, thanks mainly to ASUS and HP, with Dell following later and Apple getting close. This year, we will see an explosion in these devices, all in the CAPC format (9 inches by 7 inches, approximately), as the fastest-growing sector of computer types.
They are getting ready to become the fastest-growing computers of all time. Geez, that took a while.
7. "LTE Takes the 4G March": The European broadband wireless standard takes a dominant global position.
The Long Term Evolution (where do these names come from??) version of 4G looks as though it will succeed in getting more installations first, with more long-term support. This is probably one reason that Qualcomm, long a Euro-adversary, threw in the towel a month ago and espoused LTE.
8. "Bandwidth Spreads to 'The Rest of Us'": Wireless broadband provides key footprint expansion into Asia and other emerging nations and locations.
Broadband wireless is a critically important enabling technology for many sectors, and will provide "last mile" and "middle 50 miles" connection, in both the developed and developing world. Users everywhere from West Virginia to West Africa will benefit from the low cost and high bandwidth of modern WiFi, WiMAX, and LTE.
9. "Voice Recognition Comes of Age," thanks to the integration and convergence of data centers, technology, and handsets: Google, Apple, Nuance, and vlingo will be in the lead. By the end of 2009, after decades of talk, more than one-third of mobile users will be using voice recognition regularly.
How long have we all been waiting for this one? The time has finally come when we will expect, and get, very high success rates for untrained, continuous speech, using mobile phones hooked up to server farms running Nuance and vlingo software.
Wow, that took a long time, too.
10. "The Internet Assistant Is Born": The time has arrived for integration of voice-driven, cloud-based personal service applications into a natural-language interface, with deep access to historic personal data, tailored to you. The IA saves time, saves money, and travels with you via phone, CAPC, or any other access device.
Everyone is now used to the idea of pulling out the iPhone and asking for a nearby Italian restaurant. Now is the time to integrate and personalize these services. You should be able to tell your IA (with name and voice picked by you), "Frank, book me for a (business, personal, vacation) trip to New Orleans from the fifth through the eighth." The system will know which hotel chain to use, which frequent-flyer mile number, which airline, and buy either symphony or baseball tickets, depending on your profiles.
This isn't hard, but it does point up the step away from tech for tech's sake, and toward integration of existing services and technologies to provide better and deeper services to customers.
__
You can hear the 2009 Predictions talk at the Waldorf=Astoria here:
http://www.tapsns.com/media/nydinner2008/nydinner2008-predictions.mp3
And I would like to point out that BusinessWeek did a great job of covering the event from several angles; here is a start, including a video interview: <http://www.businessweek.com/technology/content/dec2008/tc20081211_906153.htm?chan=technology_technology+index+page_top+stories>
I would like to thank all of the people and companies who attended this year, and hope that we see you again for one of the great events on my own calendar.
Your comments are always welcome.



Sincerely,

Mark R. Anderson

CEO
Strategic News Service LLC Tel. 360-378-3431
P.O. Box 1969 Fax. 360-378-7041
Friday Harbor, WA 98250 USA Email: sns@tapsns.com


» Upcoming SNS Events
Seventh annual Future in Review (FiRe) Conference, May 19-22, 2009, at the historic beachfront Hotel del Coronado, San Diego. Named "best technology conference in the world" by The Economist, FiRe is a unique, world-class source of critical information on major trends in global technologies and markets, discussed by those who make and profit from them. Learn more, and register now for our "interim" pricing of $3900 – still $1,000 off our final, $4900 registration fee: www.futureinreview.com.
Our highest appreciation to The Rodel Foundations,
returning as the Thunderbird Internship Sponsors of FiRe 2009: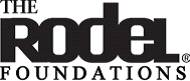 Many thanks to Deloitte LLP
as a Primary Sponsor of FiRe 2009:
Sincere thanks to QUALCOMM
as a Special Events Sponsor for FiRe 2009:

Thank you to Lux Research
for its Media Sponsorship of FiRe 2009:

For inquiries about SNS Events and/or Sponsorship opportunities, please contact Sharon Anderson-Morris ("SAM"), SNS Programs Director, at sam@tapsns.com or 435-649-3645.
» SNS Media
"SNS iNews is a terrific idea."
– Peter Petre, Author and Past Sr. Editor, FORTUNE magazine
Are you an AORTA (Always On RealTime Access) member of SNS? Use SNS iNews™ to stay in touch, in real time, with what your fellow members and FiRe Thought Leaders are achieving – and then help them get there.
Click here for the current iNews digest: www.snsinews.com
(For ID and password assistance, email lynne@stratnews.com)
Top Ten Predictions for 2009: Audio of the Fourth Annual Predictions Dinner in New York, presented on December 11th, 2008, at the Waldorf=Astoria Hotel:

Mark and Bill Janeway's conversation on "Crisis and Consequences: Connecting Wall St. and Main St.: http://www.tapsns.com/media/nydinner2008/mark-n-bill.mp3
Mark's Top Ten Predictions for 2009:
http://www.tapsns.com/media/nydinner2008/nydinner2008-predictions.mp3
SNS Blog, "A Bright Fire": Please join Mark in this SNS forum and add your own comments: www.abrightfire.com. If you're already a blogger, email sally@stratnews.com if you'd like to be added to our blogroll. You're welcome to link to ours as well.
» Upcoming Train Wrecks
It's probably useful to have an ongoing view of which companies and countries are on the "critical" list, being weaned by the economic pressures around us.
I had already suggested our first two on Critical Watch: Nortel and Sun. Since then, Nortel has hired bankruptcy attorneys.
Now I would like to add the 8th-largest economy of the world, perhaps the most broken economy in the U.S., and a longtime target of SNS warnings: California. Currently begging for federal funds, which it may yet receive, the state is in the last stages of a very slow train wreck.
What if the federal government turns it down? The state's bonds got a downgrade from the ratings agencies last week, it has just suspended critical infrastructure spending, the budget process is frozen in partisan conflict, and, as far as I can tell, it is out of chips. What happens if California stops paying its bills? Can a state declare bankruptcy, as we are seeing some towns do this month? For a lawyer, this is exciting stuff. For a citizen, it's a sorry mess.
How did it all happen? California seems to be playing out, on a state level, the same tragedy being played out on a federal level: increase the gap between rich and poor; then stage a partisan, no holds-barred fight by the rich to avoid taxes, even as the poor demand increasing services. If the rich get too mad, they move to Montana or Washington. Isn't this exciting? Meanwhile, more illegal immigrants are coming across the California border than anywhere else between the U.S. and Mexico. Keep it up, guys; we're all watching in horror.
And finally, SNS members are aware that I am tentatively adding Apple to this list, assuming that Steve Jobs' no-show for the MacWorld conference is meaningful and caused by health issues. I have no direct evidence that this is the case, and I hope it's incorrect. If it turns out that Steve is OK, I will put Apple back onto a high-expectation list.
» The Right Price of Oil
As oil hovered around $40 this week, I had two thoughts:
1. The world badly needs this respite from last year's ridiculous energy prices; it will go a long way to helping launch a rebound. And,
2. There are at least three dictators who are not happy at all about the change. Starting, in pricing, at the top, we have:
At $57 per bbl: The Saudi Family. Any price below this, they claim, puts them into deficit (they, too, have been spending way too much). Color Saudi Arabia on the way to instability, which just might be why it called a special OPEC meeting to drop production by up to 2.2 MM bbls. per day today. Not long ago, $14.35 was enough; now it has to be $60. Get a grip, guys.
At about $45 per bbl: At this level, we start to lose Vladimir Putin, or at least the Russian economy (see "Quotes of the Week"), and it is a good bet that he goes with it.
We also have instability in Venezuela at this price, so Hugo Chavez, having just hosted the first Russian war fleet to visit the hemisphere since WWII, has to be wondering what else he can do to cause serious conflict.
Contrary to what I heard being mumbled in New York last week, the shale oil producers need about $23 per bbl to break even, so they remain well-covered.
While a consistent, high price of oil is good for the world, as it invests to get off the habit and move to alternative energy, the question remains: What is "good?" I would like to suggest that "good," from the perspective of global economic and political health, is in the $40-$80 range.
I expect that the Saudis will have the usual trouble getting discipline out of OPEC, and that the cost may continue to fall into the $30s, where it begins to endanger all kinds of alternative investments. This means that the Saudis, through their spending, have priced themselves out of
their own good: they used to be able to prevent investment by gaming the price, but now their own commitments will not allow it.
That is interesting.
» China's Aerospace Move
There is no reason for China not to develop its own aerospace industry, and, indeed, it appears to have done so, in the wake of the success of the Long March missile. What's "wrong" about this, from the perspective of intellectual property, is that it had to steal IP from Boeing and others to get the LM off the ground, an action SNS covered as it was happening.
Perhaps for this reason, Boeing had historically avoided turning the crown jewels of aircraft design over to China, despite many demands that it do so. With competitor Airbus seeming to care less about IP, and under increasing pressure from China to locate production and design locally in return for orders, Boeing recently broke with past practice, under the rubric of globalized production, and agreed that most of the new Dreamliner would be made outside the U.S.
The result: the nose doesn't fit the fuselage (oops!). More important, the key fabrication secrets behind the wings have apparently been lost to China, only a few years into the program.
Last month, China announced its own first fully domestically produced commercial aircraft, the ARJ-21, a midsize jet that was test-flown over Shanghai.
Last week, the Chinese government announced an immediate and enforced cutback in all Chinese purchases of aircraft from non-Chinese sources.
Boeing has now announced that it has reviewed its global production plans, and its next model will have a higher U.S.- made content.
Sorry, boys; the horse is out of the barn.
We invite you to take vicarious pleasure, or happy remembrance, in a rear-view photographic tour of New York, a week ago. – sla.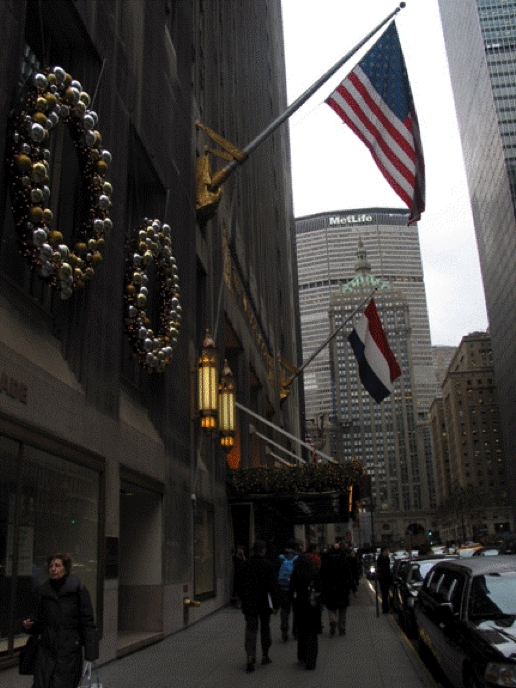 The Park Ave. entrance to the venerable Waldorf=Astoria.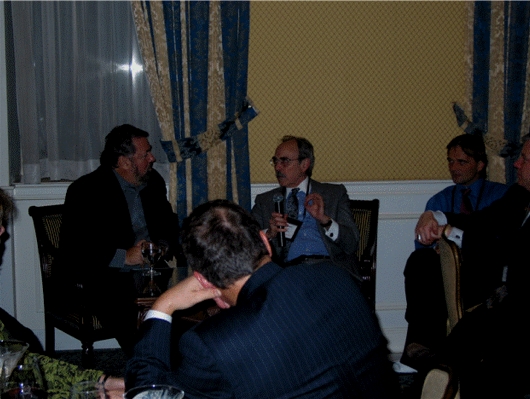 Mark Anderson and Bill Janeway: "Crisis and Consequence: Connecting Wall St. and Main St."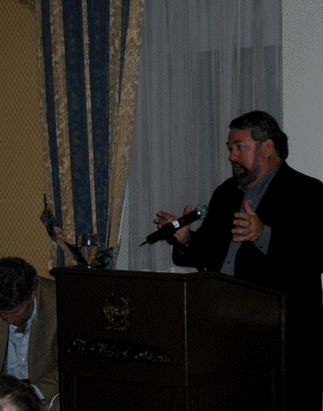 Mark presents Top Ten Predictions for 2009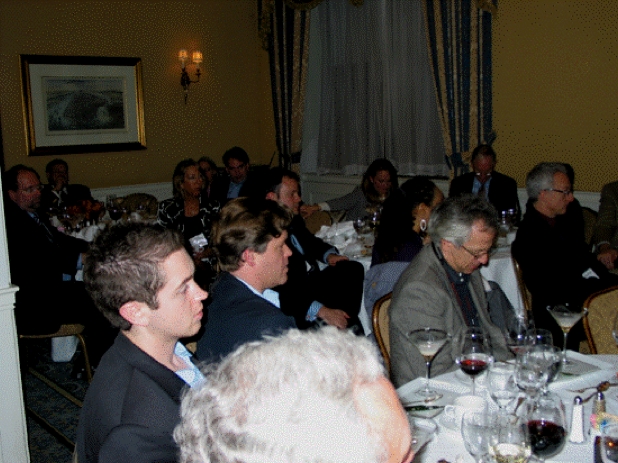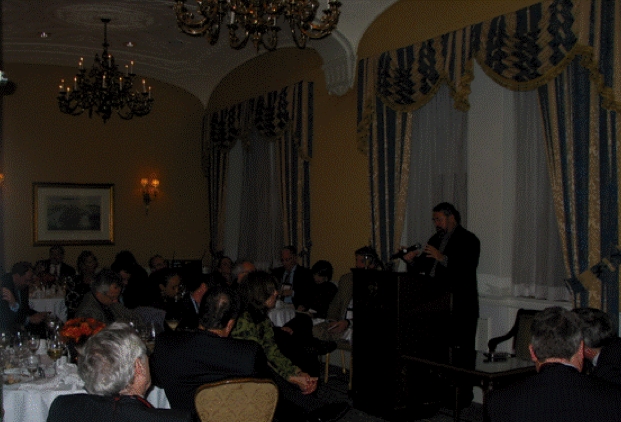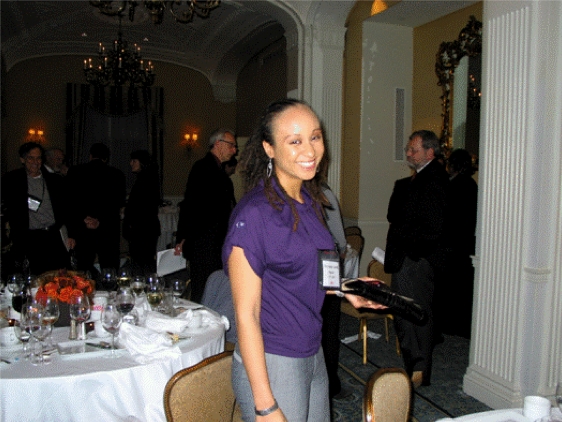 2009 Predictions Dinner comes to a close: Stacy-Marie Ishmael, FT.com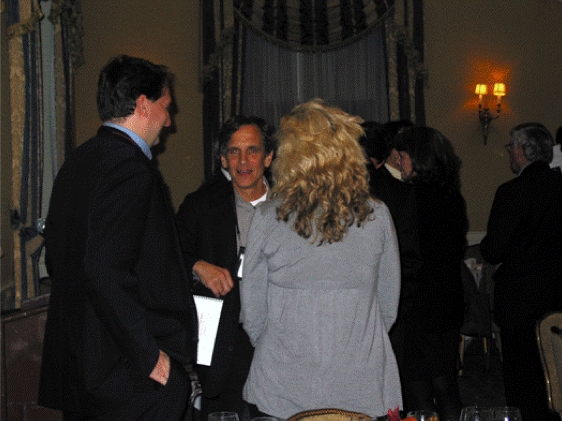 Dan Kohn, Peter Petre, and Julie Pullen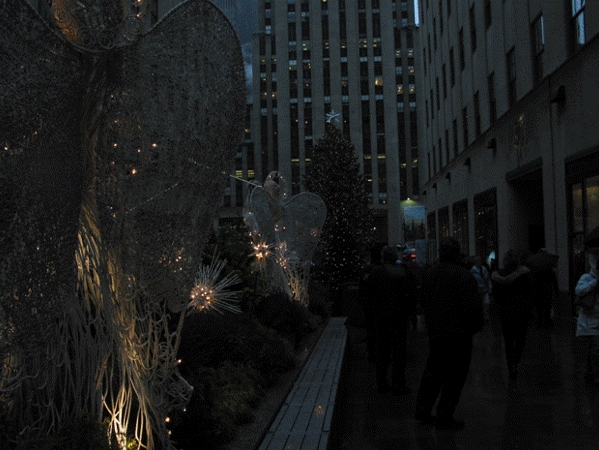 Angels, Dusk, Rockefeller Center
Our Newest Offering:
SNS members are encouraged to share postings that would be of interest to fellow members. This might include vacation rentals, job postings, jobs sought, business opportunities, funds needed for startups or expansion (no priced solicitations), and other categories. There is currently no charge for posting, and we reserve the right to veto offerings deemed unsuitable. We hope this will afford members yet another way of communicating and benefiting from their membership.
– mra.
For Rent: Luxury Home, Winter Wonderland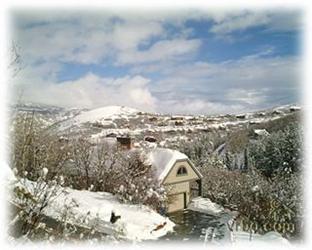 Enjoy 7,000 ft. altitude "Wow!" views from this Winter Wonderland Luxury Home for rent in Park City, Utah.

~ 4 private bedroom suites in separate wings of this 4,000 sq ft. home

~ 4.5 baths, 3 fireplaces, Wifi

~ 15 minutes to Deer Valley, Park City, and Canyons resorts

~ 35 minutes from the SLC airport

~ Minutes from shopping, restaurants, grocery stores, world-class gym, movie theaters, art galleries, and an international destination outlet mall.

SNS Member Discount Pricing:
$600/night prior to the Sundance Film Festival (January 15th-25th)
$1000/night during the Sundance Film Festival

See more photos and details here: http://www.vrbo.com/153848

Contact: Sharon/"SAM" at sam@stratnews.com, 435-649-3645
"America will lead not just at the negotiating table – we will lead, as we always have, through innovation and discovery." President-elect Barack Obama; quoted in USAToday.
"His [Nobelist Steven Chu's] appointment should send a signal to all that my administration will value science. We will make decisions based on the facts, and we understand that facts demand bold action." Barack Obama, quoted in the Seattle Post-Intelligencer.
"This is a gift from the Iraqis; this is the farewell kiss, you dog. --- This is from the widows, the orphans, and those who were killed in Iraq!" Muntadar al-Zaidi, Iraqi journalist stationed in Cairo who threw both of his shoes at President Bush during a press conference in Baghdad, instantly becoming a hero to the Arab people.
Given the result, I don't expect that this will be the last time shoes are thrown at Bush. Get ready, George. Will all future Bush audiences be barefoot?
"I swear by God that all Iraqis, with their different nationalities, are glad about this act." Yaareb Yousif Matti, teacher from Mosul, Iraq; on Al-Zaidi's throwing of shoes.
"I thought this was something the other branches of the government and the public ought to know about. So they could decide: do they want this massive spying program to be taking place? --- If somebody were to say, who am I to do that, I would say, 'I had taken an oath to uphold the Constitution.' It's stunning that somebody higher up the chain of command didn't speak up." Thomas Tamm, former Justice Department attorney; New York Times.
"Russia without Putin!" The opponent rallying cry during protests led last week by Garry Kasparov, protesting presidential term extensions written about here earlier.
"Manufacturing is on the edge in this country. This is not the time for a political agenda." Sen. Debby Stabenow, D- Michigan; quoted in the Seattle Post-Intelligencer.
"We've been hit by an economic slump that we have not experienced before." Makoto Uenoyama, Panasonic director in charge of financing and accounting, noting a 90% drop in profit expectations; quoted in the Wall Street Journal.
"A former confidant of President Mikheil Saakashvili, Mr. Kitsmarishvili said Georgian officials told him in April that they planned to start a war in Abkhazia, one of two breakaway regions at issue in the war, and had received a green light from the United States government to do so." New York Times, quoting a former ambassador to Moscow.
"There's no cause for concern or no risk from these levels." Judy Leon, agency spokeswoman for the FDA, on melamine levels in U.S. foods.
Why don't I believe her?
"In Bakersfield, CA, a Mexican strawberry picker with an income of $14,000 and no English was lent every penny he needed to buy a house for $720,000." Michael Lewis, "The End," Portfolio. See Ethermail.
"Russia's financial situation is strong, but the situation is deteriorating. If this trend continues, there could be a major economic crisis, possibly in the first quarter of next year, with job losses and other effects, and this could create political problems for the government." Chris Weafer, chief strategist at Moscow-based investment bank UralSib; quoted in USAToday.
"Since France has major interests in China, since the French leader repeatedly says that he takes China as a major strategic partner, then why is he doing this? This is exactly where we feel confused, and where the Chinese government and people express strong dissatisfaction." Chinese foreign ministry spokesman Qin Jang, on China's pulling out of trade talks after President Sarkozy met briefly with the Dalai Lama.

Re: ***SNS*** Beyond Touch Computing
Mark,

Many years ago during a invite only conference called Next Med III there was a guy from North Carolina who was a musician and a biologist. He mapped the Human DNA to the 88 keys on the key board along with the three pedals for emphasis. It was extraordinary to listen to a person's DNA. Having run a refinery and a manufacturing plant for plastics you understand the same derivative, reset, and integration to make electronic music (MOOG) is the same that runs a plant, and it was interesting to me to see if I could 'play ' my plant and could I use the music to determine it the plant was healthy or working right? Alas reality crept in and I never accomplished the task but I would think the well running plant sounds 'good' and a sick plant sounds 'bad'. As complexity grows I believe we must find new ways to figure out if things are ok.

Best,

Jim Peoples Sr.
[Booz Allen Hamilton, and]
President
Whole Cloth LLC
Burleson, TX
P.s. Why would I buy a domestic vehicle when I have already (bail out) given them my money and did not get anything for it AGAIN. I will never buy a domestic vehicle ever again if they get this buyout. They need to restructure and file [bankruptcy] like the rest of the world. No More!
Jim,
I think your idea about factory music is brilliant. I used to have an idea that I think has been put into practice already, which is related but different: take all the sounds that machines in a factory make when they are operating properly, and monitor these sounds, so that at the first sound of a change in this acoustic signature, repairs or preventive maintenance can be done.
Essentially, this just means miking all the machines when new, running their acoustic profiles into a database, and doing difference calculations every so often.
But your idea is, I think, much bigger, since you can assign sound to any parameter you want, take the inputs and outputs of a complex process (which would, in the past, perhaps have been approached with linear programming principles and simultaneous equations), and let your brain sort it out acoustically, since that part of the brain can handle more complexity than the part reading text.
You could also do this with colors on a chart, and let your eyes have a run at it. Or combine
them ---
Now that would be Really Cool.
Thanks for sending in a great idea.
Mark Anderson
Mark,
Subject: Beyond Touch - Don't Dis the Face

Great article on "beyond touch." But you skipped over the face MUCH too fast. Beyond facial tics for recognition and lie detector purposes, or feel happy, feel sad responses, is the extremely important area of focus.

Even with all kinds of touch on the display itself, we will still want input from devices like keyboards and from voice. Where face technology comes into play, big, big time, in my humble view, is FOCUS. That is, the system notes where on the screen we are looking (especially as screens are measured in feet), and then applies the voice or keyboard input appropriately -- we would not have to "switch apps" as we cut and paste from one to the other. Look at app A, then cut; look at app B, then paste.

If you want to get beyond document processing (whether word, numbers, photos), think of a game like tennis, where the ball moves by tracking where on the giant display our eyes are looking.

So... don't dis the face as a new tool in the beyond touch world.

As always, thanks for a piece that made me think.

Rollie Cole
[CEO
Software Patent Institute]
Indianapolis, IN
Rollie,
I am imagining it, but it sounds like overkill. What if I looked but didn't want to change docs? It might just serve to drive me crazy.
I remain open to the idea, but still unconvinced.
Mark Anderson


Mark,
Great piece on integrating our other senses into the computing experience. I'm forwarding this SNS edition to Ken Schneider and Phil Cohen at Adapx <www.adapx.com>, who are bringing digital paper into the mix in very interesting ways. While tablets and smartphones/PDAs are great for a number of applications, there are others where note-taking, form fillout and the ability to do remote data capture on large-scale documents (maps, CAD drawings) is best done using paper.
Adapx provides the ability to integrate such "remote data capture" back into enterprise applications like OneNote, Excel, ESRI and AutoDesk, and is getting great traction across a number of verticals. Multi-modal interaction is in!

Regards,

Rick LeFaivre, Ph.D.
OVP Venture Partners
Seattle
Rick,
Thank you, and I hope this inclusion helps get Adapx just a bit more traction. This area seems like a large-scale (no pun intended) opportunity, which began with display only, end caps, etc., but is moving toward the integration of that with full-on computing and interaction.
Mark Anderson


Mark,
Subject: The End


You probably have already seen this, but on the off chance you haven't, it's worth reading (even if it does make you ill and angry). It's from CONDÉ NAST PORTFOLIO and it is titled "The End," by Michael Lewis. You may recall he wrote the book Liar's Poker:
<http://www.portfolio.com/news-markets/national-news/portfolio/
2008/11/11/The-End-of-Wall-Streets-Boom>
As someone who has been in the investment business since 1969, it's been very sad to see what has become of what were once very proud and very well run investment firms on Wall Street. But then we know human greed knows no limits!
Regards
Tom Buckingham
Managing Member
The 401(k) Planning Group LLC
Tom,
Yes, not only had I read it, but I had a chance to meet with Kyle Pope of Portfolio while in NYC last week, and to discuss this piece with him. I told him I really liked it, and didn't find anything in it that wasn't correct, except that – it missed the whole point. By telling the Wall St. story as though it is all about the subprime mess, one gets a detailed look at the left ear without realizing one is riding on an elephant.
In other words, Michael Lewis should have written about the real causes behind all these sub-bubbles and misbehaviors: global liquidity expansion, and, domestically, Alan Greenspan's irresponsible manipulation of rates for the wrong reasons.
But it's good writing, and a good read.
Mark Anderson
Mark,
Subject: FW: OFCOM NEWS RELEASE: New rules to help people baffled by broadband speeds


Maybe Comcast could adopt this!
From: Ofcom News <OfcomNews@ofcom.org.uk>
Sent: 04 December 2008 10:13
Subject: OFCOM NEWS RELEASE: New rules to help people baffled by broadband speeds
FOR IMMEDIATE RELEASE
NEW RULES TO HELP PEOPLE BAFFLED BY BROADBAND SPEEDS
OFCOM PUBLISHES ADVICE FOR CONSUMERS
4 December 2008
A new Code of Practice through which internet service providers (ISPs) will give customers a true picture of likely broadband speeds at the point of sale comes into force tomorrow.
The voluntary Code, to which ISPs covering over 95 per cent of broadband customers have signed up, is designed to provide greater clarity for consumers and reduce the potential for consumers to be misled over the speeds they will be able to achieve from their broadband service.
Ofcom will monitor compliance over the next six months to ensure ISPs are honouring the commitments made signing up to the Code.
Under the Code, ISPs are required to:
- provide consumers at the point of sale with an accurate estimate of the maximum speed that their line can support;
- explain clearly and simply how technical factors may slow down speeds and giving help and advice to consumers to improve the situation at home;
- offer an alternative package (if there is one) without any penalties, if the actual speed is a lot lower than the original estimate; and
- explain fair usage policies clearly and alert consumers when they have been breached.
A full list of ISPs that have signed up to the code can be found at www.ofcom.org.uk/broadbandcode.
New Ofcom research due to be published in full in early 2009 reveals that around a quarter of people said that they did not receive the speed they expected when they signed up for a broadband service. Ofcom is also conducting research on the actual speeds obtained by broadband customers and expects to publish initial results early next year.
A guide for consumers of what to expect from an ISP when taking a new home broadband service is also being published and provides troubleshooting tips if consumers are not getting the speeds expected.
Ofcom Chief Executive, Ed Richards said "Ofcom welcomes the fact that so many ISPs have signed and now implemented the Code of Practice. Over 95 per cent of broadband customers are covered by the Code which means that the vast majority of people should be confident about the advice they receive on broadband speeds".
Ends.
NOTES FOR EDITORS
1. Advice for consumers on broadband speeds can be found at: www.ofcom.org.uk/advice/guides/bbspeeds.pdf.
2. A video to accompany the consumer guide can be found at: www.ofcom.org.uk/media/news/2008/12/nr_20081204.
3. Ofcom is the independent regulator and competition authority for the UK communications industries, with responsibilities across television, radio, telecommunications and wireless communications services.
4. For further information about Ofcom please visit: www.ofcom.org.uk. Ofcom's news releases can be found at: www.ofcom.org.uk/media/.
CONTACT
Amber Peers
Media & Corporate Relations
Ofcom
ofcomnews@ofcom.org.uk
(+44) (0)300 123 4000
******************************************************************************************************************
Ofcom is the independent regulator and competition authority for the UK communications industries, with responsibilities across television, radio, telecommunications and wireless communications services.
For further details and to register for automatic updates from Ofcom on key publications and other developments, please visit www.ofcom.org.uk
Mary Branscombe
London, U.K.
Mary,
Can we just borrow BT and Ofcom for a few weeks? I would happily trade AT&T for BT, and the FCC for Ofcom. I will even throw in a free year of SNS, Premium membership.
From this release, it seems that Ofcom is directly attacking the fraud that I have been recently complaining about in the U.S., generally the result of selling "speeds up to x" rather than an average or a real number. I am glad the U.K. is attacking the problem, and hope that it rubs off on the new Obama team, and/or the reconstituted FCC.
Looking forward to your reply,
Mark Anderson
Mark,
Very timely comments, especially "Feel like an idiot yet?"
On Saturday [two weeks ago] Prime Minister Aso Taro of Japan, Prime Minister Wen Jiabao of China and President Lee Myung-bak of South Korea met in Fukuoka, Japan, where they agreed to increase currency swaps, increase the capital of the Asian Development Bank, promote trade and otherwise respond to the financial and economic crisis emanating from the United States. The culmination of several bilateral meetings between national leaders and extensive preparation by financial and other bureaucrats, it shows how much has changed since the Japanese government ditched former Prime Minister Koizumi's China-baiting policies in late 2006.
What else can we say about it?
1. Your Asian mercantilists are all together now, trying to minimize the impact of what is generally regarded over here as the reckless endangerment of everyone's livelihood. There isn't much talk about how East Asia trade surpluses invested in U.S. Treasuries fueled the liquidity boom that led to disaster. There is talk of intervening in foreign exchange markets to prevent the "excessive" appreciation of the Yen, and increased regulatory flexibility to allow for the depreciation as well as the appreciation of the Renminbi.
2. The currency swaps - currently aimed at preventing the collapse of the Won - are an answer to the "free market" speculation that contributed so much to the Asian Financial Crisis of 1997. They don't want it to happen again, and this time around they probably have the means to prevent it.
3. Social-Market Economy may be a Chinese slogan, but it is a Japanese invention. As a taxi driver in Tokyo put it many years ago: this is Japan Communism Incorporated. South Korea, of course, has its own version of managed capitalism, as do Taiwan, Singapore and Vietnam. Eventually, North Korea will also get with the program.
4. An AU - like the EU, a grouping of culturally similar peoples with similar values - is in the making. Imagine Japan with a billion new recruits, accumulating technologies but almost never selling them off (or giving them away), promoting exports because it's the only way to keep their large populations at work, convinced by practical experience that markets have to be managed.
5. Then imagine dealing with it with a strategy that is no strategy because that would be industrial policy and that's bad.
There are other things we could talk about, notably the implications of zero interest rates and outsourcing the production of computers and integrated circuits to a strategic rival, but enough for now.
Regards,
Scott Foster
Tokyo
Scott,
In watching the trade minister of Indonesia last evening talking about ASEAN, ASEAN +1, and ASEAN +3, I got the same picture as from your letter, if a bit less eloquently. She was partly speaking in code, in a way, but she was saying exactly what you are saying: further sequester the ASEAN trading group by lowering all tariffs to zero among members, use the currency swaps to avoid problems in the currencies, and – think – assume this will buffer ASEAN from the West and its evil mistakes, even while benefiting member countries.
She was very polite and pleasant while describing all this.
I think this is exactly where global trade is heading.
Thank you for laying it out so clearly.
Mark Anderson
Re: SNS Special Alert: Steve Jobs
Mark,
To bolster your point, Macworld is three weeks away. Their explanation is plausible but for the fact that it is three weeks away.
When you write more, you might re-read my recent piece on Tim Cook: http://money.cnn.com/2008/11/09/technology/cook_apple.fortune/
I think it's still valid to conclude as you have that Apple can't survive with[out] Steve. But I also think my piece makes a compelling case for the other argument.
Adam Lashinsky
Fortune
San Francisco
Adam,
Thanks for sharing this, and I hope folks will read your piece on Tim. Without any bias against Tim or, for what I can tell, his really excellent performance as COO, well –
Let's put it this way: most tech companies have two kinds of guys at the top, like Bill Gates and Jon Shirley during the real buildout of Microsoft: one guy is low-key, out of the spotlight, and a management and operations genius, and the other is a tech visionary product leader.
In Steve's case, we would have to go beyond "leader" and say "the best product guy in the world."
We have already seen what happens to Apple without Steve, and it wasn't pretty.
Mark Anderson
Mark,

As you know, my grandfather [name withheld] succumbed to pancreatic cancer 7 1/2 years ago. The disease is terribly debilitating and while initial treatments seem to work, the overall mortality rate after 5 years is 0%. The biggest problem with pancreatic cancer is that the pancreas does not have any normal nerve endings so early detection is extremely rare. While I like to hope that Steve will be "the one" to move past the disease, I fear that his noble challenge will go unnoticed as he has chosen to not acknowledge publicly the demands of treatment and the overall lack of funding for this terrible disease. Due to pancreatic cancer's relatively low number of "known" cases (around 30,000 per year) the publicity tends to be limited and funding usually comes only from those affected by the disease. I first hope for Steve's recovery, but second, and almost as important, I hope that he takes this opportunity as an ambassador to the cause who will be heard by millions the world over.

Please feel free to paraphrase my letter without my name or [name withheld] if you feel it is appropriate and worthy.

Wishing you the very best this holiday season,

[name of member withheld]
Dear XX,
The idea in this case is that Steve had a different variant of pancreatic cancer which is, first, operable, and second, survivable.
That, for the record, was the idea.
I think we'll find out quite quickly if this is a false alarm, or something gone off the rails. But thanks for your personal insight into this situation.
I have an acquaintance who moved from treating pancreatic cancer victims to doing research, because he couldn't stand to lose all of his patients.
Mark Anderson
Mark,
First off, thanks so much for a GREAT NY dinner. I sat next to Henry [Kressel, Managing Partner of], Warburg Pincus - and although the news was somber (Let's party like its 1931!), it was also an evening of good company, great ideas - and a periscope provided by you, poking above the current waves, helping us all find a calm harbor - and avoid the coming rocks.
So, my take on Steve Jobs - he owns PIXAR, right? Why can't they do what North Korea does, and have a body double come on stage - or better yet, throw him on the big screen, throw PIXAR-dust CGI on him, and voila! Steve Jobs can run Apple for the nEXT 50 years.
But that would only work if we lived in North Korea.
Greg Ellis
CloudTech
Sundance, Utah
Greg,
It's such a good/bad idea that it has the ring of American media truth to it. Let's hope Disney is not reading SNS this week, since Steve is Disney's largest shareholder.
Makes one wonder about that company, as well, except that Lassiter has the Pixar thing down cold.
Mark Anderson
I would like to welcome, among others, these new members to the SNS family: David Appell, Freelance Journalist, Portland, OR; Rebecca Buckman, Senior Editor, Forbes, New York, NY; Murphy vanderVelde, Partner, Integrity Capital, Wellesley, MA; Rachel Sterne, Founder and CEO, Ground Report, New York, NY; Barbara Holmes, Principal, Solecom, Sausalito, CA; and many more.
If you are a Premium SNS Member, you now get:
Direct email privileges enabling you to contact Thought Leaders via SNS iNews™ stories
Automatic inclusion in the SNS iNews Thought Leader Pool: FREE global news distribution to thought leaders worldwide whenever you appear in any press or blog story
Searchable access to the Archives of past SNS issues
Invitation to a complimentary Premium Member Breakfast with Mark at FiRe 2009
Other privileged Premium website content, and
Free posting privileges on the brand-new (about to be announced) SNS Business Board
A $100 Discount on the SNS Predictions Dinner in New York (email lynne@stratnews.com for reservations)
To upgrade from Standard to Premium membership, go to http://www.tapsns.com/orders/?page=account (login required).
» How to Subscribe
(All rates $USD)
If you are not currently an SNS subscriber, the SNS newsletter has been sent to you for a one-month trial. If you would like a one-year subscription to SNS, the current rate is $595, which includes approximately 48 issues per year, plus special industry alerts and related materials; two years are $995. Premium Subscriptions, which include passworded access to additional materials on the SNS website, are $895 per year. Subscriptions can be purchased, upgraded, or renewed at our secure website, at: www.stratnews.com. Conversion of your trial to full subscription will lead to 13 months of SNS, no matter when you convert.
UPGRADE YOUR SUBSCRIPTION TO PREMIUM LEVEL for $300 per year, and enjoy email access to our FiRe Conference speakers through our new service, SNS Interactive News (SNS iNews™), along with other Premium benefits. After logging in to your Account, go to: http://www.tapsns.com/orders/?page=account
VOLUME CORPORATE SUBSCRIPTION RATES: More than half-price savings, for up to 10 members: $2950. Additional members: $295. Contact lynne@stratnews.com.
SMALL COMPANY SITE LICENSE (for companies with fewer than 10 employees): Deep discount (far less than half price), for up to 10 members: $1495. Additional members: $295. Contact lynne@stratnews.com.
TEACHERS' GROUP RATE (five teachers): $295. Contact lynne@stratnews.com.
STUDENT and INDEPENDENT JOURNALIST RATE: $295 per year. Contact lynne@stratnews.com.
RENEWALS: Your one-year Standard subscription to SNS continues at the current rate of $595, which includes approximately 48 issues per year, plus special industry alerts and related materials. Two years: $995. Premium subscriptions, which include passworded access to additional materials on the SNS website, enhanced access to SNS iNews features, and other benefits: $895 per year. Subscriptions can be purchased, upgraded, or renewed at our secure website, at: www.stratnews.com. Or you can call Lynne Mercer at 360-378-1023 for personal assistance with your subscription. Conversion of your trial to full subscription will lead to 13 months of SNS, no matter when you convert.
This service is intended for strategic thinkers who depend upon business technology planning. The SNS charter is to provide information about critical computer and telecommunications issues, trends, and events not available to managers through the press. Re-purposing of this material is encouraged, with proper attribution.
» May I Share This Newsletter?
If you are aware of others who would like to receive this service, please forward this message to them, with a cc: to Mark Anderson at sns@stratnews.com; they will automatically receive a free one-month pilot subscription.
ANY OTHER UNAUTHORIZED REDISTRIBUTION IS A VIOLATION OF COPYRIGHT LAW.
» About the Strategic News Service
SNS is the most accurate predictive letter covering the computer and telecom industries. It is personally read by the top managers at companies such as Intel, Microsoft, Dell, HP, Cisco, Sun, Google, Yahoo!, Ericsson, Telstra, and China Mobile, as well as by leading financial analysts at the world's top investment banks and venture capital funds, including Goldman Sachs, Merrill Lynch, Kleiner Perkins, Venrock, Warburg Pincus, and 3i. It is regularly quoted in top industry publications such as BusinessWeek, WIRED, Barron's, Fortune, PC Magazine, ZDNet, Business 2.0, the Financial Times, the New York Times, the Wall Street Journal, and elsewhere.
Email sent to SNS may be reprinted, unless you indicate that it is not to be.
» About the Publisher
Mark Anderson is CEO of the Strategic News Service™. He is the founder of two software companies and of the Washington Software Alliance Investors' Forum, Washington's premier software investment conference; and has participated in the launch of many software startups. He regularly appears on the CNN World News, CNBC and CNBC Europe, Reuters TV, the BBC, "Wall Street Review"/KSDO, and National Public Radio programs. He is a member of the Merrill Lynch Technology Advisory Board, and is an advisor and/or investor in OVP, Ignition Partners, Mohr Davidow Ventures, Voyager Capital, and others.

Mark serves as chair of the Future in Review Conferences, SNS Project Inkwell, The Foresight Foundation, and Orca Relief Citizens' Alliance.

Disclosure: Mark Anderson is a portfolio manager of a hedge fund. His fund often buys and sells securities that are the subject of his columns, both before and after the columns are published, and the position that his fund takes may change at any time. Under no circumstances does the information in this newsletter represent a recommendation to buy or sell stocks.


» SNS Website Links
For additional predictions and information, please visit:

SNS Website: www.stratnews.com

SNS iNews™: https://www.tapsns.com/members/inews.php
SNS Blog, "A Bright Fire": www.abrightfire.com
SNS Media Page: www.tapsns.com/media.php
SNS Future in Review (FiRe) Conference website: www.futureinreview.com

SNS Members' Gallery: www.tapsns.com/gallery.php
SNS FiRe 2008 Photo Gallery: http://futureinreview.smugmug.com/FiRe%202008

SNS TV on YouTube: http://www.youtube.com/user/stratnews
FiRe TV on YouTube: http://www.youtube.com/futureinreview
SNS Project Inkwell: www.projectinkwell.com

Orca Relief Citizens' Alliance (www.orcarelief.org) – a 501(c)(3) nonprofit effort to study and reduce Orca mortality rates, supported largely by technology workers. Contributions may be sent to: ORCA, Box 1969, Friday Harbor, WA 98250.


__
» Where's Mark?
On January 16th, Mark will give his traditional 2009 Predictions speech to the TAG section of the Washington Technology Industry Association, in Bellingham, WA. From February 13th-16th, he will be participating in the Aspen Institute Socrates series led by Judy Estrin, and on March 26th-27th, he will be keynoting a special guest CEO meeting hosted by Orange Wireless in London. On April 29th, he will be the opening keynote speaker for Accenture in Vancouver, B.C. Later that week, he will be speaking at the Family Circle gathering in Heidelberg, Germany.
In between times, he was swapping out candles for incandescent lights in the pump house down in the top field, and then a heater for the candles, until the pipes unfroze from the near-Arctic blast that brought wind-chill temperatures to zero. The sheep, in their deep gray woolen coats, seemed oblivious, while the horses, in their sleeker winter outgrowth, quietly ate twice as much.
Copyright © 2008, Strategic News Service LLC.
"Strategic News Service," "SNS," "Future in Review," "FiRe," "SNS Ahead of the Curve," and "SNS Project Inkwell" are all registered service marks of Strategic News Service LLC.
ISSN 1093-8494