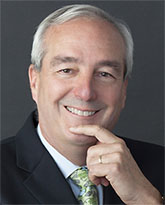 Ray Rothrock joined Venrock Associates in 1988. His focus is primarily information technology, security, and energy companies.
Ray currently serves on the board of Check Point Software Technologies (Nasdaq: CHKP) of Tel Aviv, Israel, and a number of private company boards, including Imaginova, Imperva, Jadoo Power Systems, PGP, Qpass, RedSeal Systems, Tri Alpha Energy, Vernier, Vontu, and Zia Laser. He previously served on the boards of P-Cube (acquired by Cisco), WholeSecurity (acquired by Symantec), Spyglass, DIGEX (acquired by Intermedia Communications), Pedestal Software (acquired by Altiris), and Haystack Labs (acquired by Trusted Information Systems/Network Associates). He also led Venrock's investment in DoubleClick. Ray has directly participated in more than 30 investments for Venrock.
In addition to his activities at Venrock, Ray is chairman of the board of the Texas A&M Foundation and chairman of the board of trustees of the Woodside Priory School.
Ray received a BS in Nuclear Engineering from Texas A&M University, an SM in Nuclear Engineering from the Massachusetts Institute of Technology, and an MBA with Distinction from the Harvard Business School.